Lucky cyclist in Turkey wins ticket to Ladies Bike Festival in the Netherlands
17/08/2018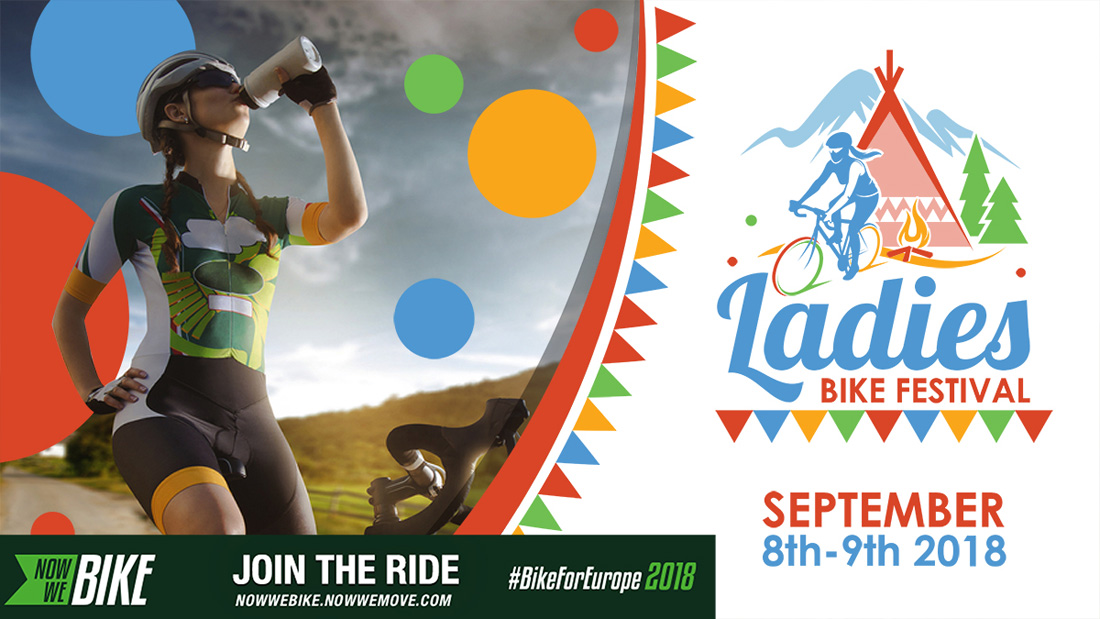 We are delighted to announce that Bike for Europe is partnering with the Ladies Bike Festival in the Netherlands on 7-9 September (pictured above). The Bike for Europe team will ride into Sittard on 7 September to see the World Ladies Tour and will join the beginning of the Ladies Bike Festival on the 8th. And to create another special link between the tour and the festival in the Netherlands, one of the participants in a similar bike festival in Turkey has won a ticket to participate in the event in Sittard, Laura Eylen, from the North Team, writes.
The weekend was sunny and extremely hot, like usual, but what made it special was that it was the Ladies Bike Festival in Ortaca. The festival started on 10 August and ran for two days. This festival was supported by ENVERÇEVKO organisation. The other Ladies Bike Festival in Europe, which is the part of Bike for Europe tour, is happening in Sittard, the Netherlands in September. AND one lucky participant from Ortaca's Ladies Bike Festival won a ticket to the Ladies Bike Festival in the Netherlands – more on that story later.
But first, 120 women settled their tents at the green forest camp site close to Dalyan. It was planned to visit Iztuzu beach on the first day, which is about 13km from the camp site. The Caretta Caretta Turtle Museum and hospital are close to the beach that we were going to see. For the second day we visited Yuvarlakçay. This place is known for its cold spring water and it is located 25km from the camp.
The festival began with a yoga lesson in the middle of our green forest home. After our bodies were filled with energy and calmness, we embarked on a journey to Iztuzu beach. The road heading to the beach was quite hilly. After the struggle with the mountains a marvellous landscape of an endless sea and marmoreal sand appeared in front of our eyes. The tremendous Iztuzu beach hides thousands of turtles under its sandy surface. It is a place where turtles build their houses and lay their eggs. The saddest part which uncovered at the Turtle Hospital was that there are hundreds of turtles suffering from the human footprint. Rubbish left on the beach or thrown into the water is the main cause of the turtles' death.
On the second day of the festival we visited a waterfall in Yuvarlakçay. All of us had an opportunity to swim in the ice-cold water. Everyone can easily fall in love with the gorgeous forests and roads of Ortaca and Dalyan. It was a perfect place for the cyclists to meet.
And the big surprise for lucky participant Nurten Aktas came at the end of the event. Nurten won a ticket to join the Sittard Ladies Bike Festival and the Mayor of Ortaca announced her name after a lottery draw.
Find out more about the Ladies Bike Festival in Sittard, the Netherlands and join the Facebook event