South Team cycles along mythical Peloponnese spreading the message of the tour
23/08/2018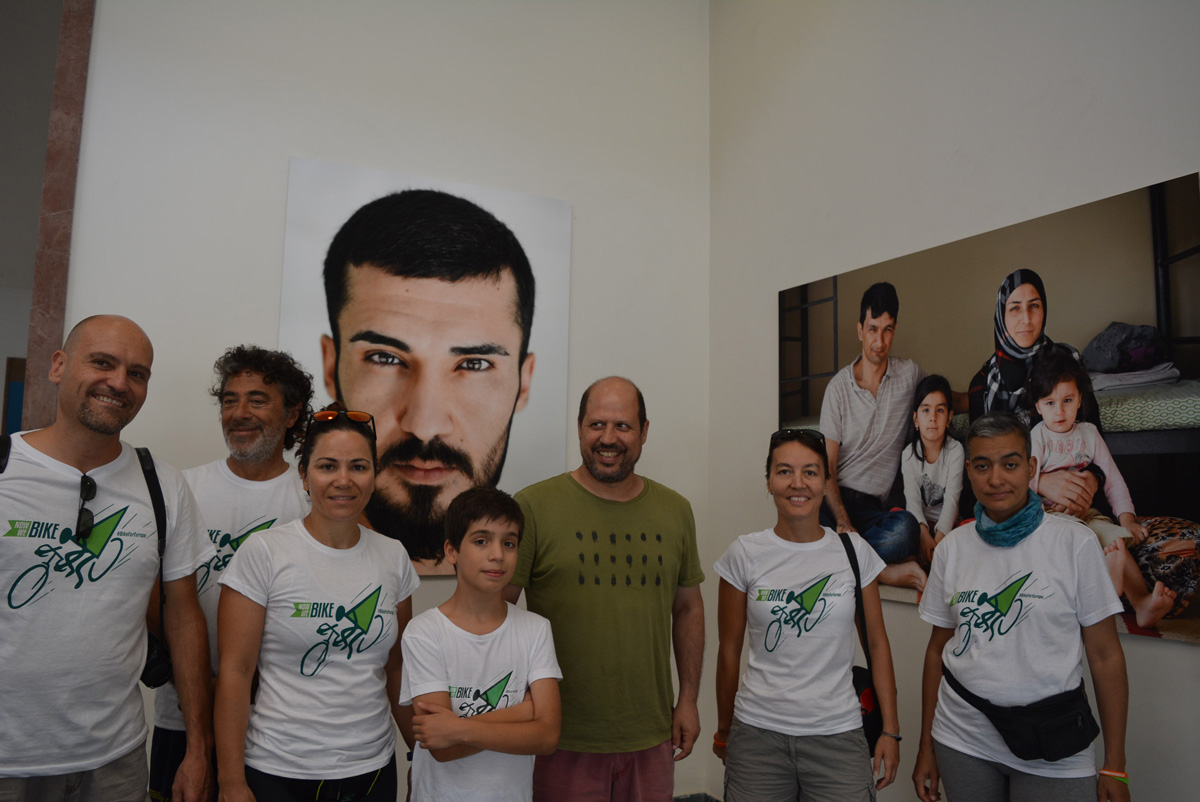 The cyclists from the Bike for Europe South Team recently got together in Tripolis, Arcadia, the base of Greenways Social Cooperative and the capital of the Peloponnese Region, for a practise run and to communicate the importance of physical activity and cycling in the social inclusion of refugees.
The first stop was the Archaeological Museum of Olympia, visiting the opening of photo exhibition Face Forward …into my home, an interactive art project focused on the stories of people who have been forced to leave their homelands and are rebuilding their life in Greece.
The exhibition includes storytelling workshops inspired by a selection of contemporary artworks from the collection of the National Museum of Contemporary Art, Athens (EMST), the photo shooting of portraits, and a photography exhibition about and with refugees and asylum seekers who are now living in the greater Athens area and benefitting from ESTIA, the Emergency Support to Integration and Accommodation programme implemented by UNHCR, the UN Refugee Agency, and funded by the European Commission.
The team tested their bodies and machines in intensive rhythms over the following days, cycling along Mythical Peloponnese region and visiting olive tree nurseries to buy 23 olive trees – the symbol of peace and friendship – with them to plant everyday on the route, around archaeological places where the ancient values of sports were born.
You can watch a video from these moments here:
You can find photo albums from these cycling trips here: