North Team warms up at Trappen, Happen en Stappen in Drenthe
31/08/2018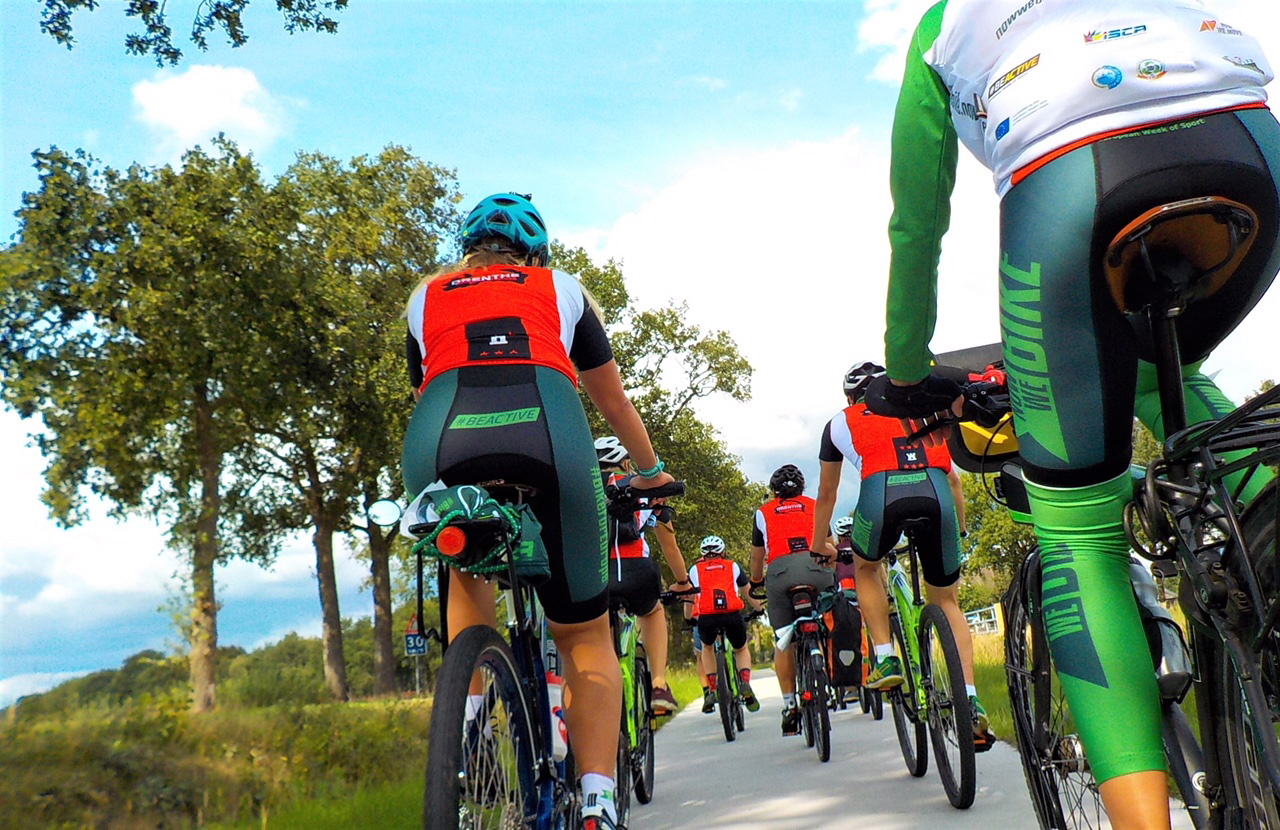 The Bike for Europe North Team has already squeezed in a 50km test run on the eve of the tour start tomorrow morning in the Drenthe region of the Netherlands. The team joined 800 local recreational cyclists in the Trappen, Happen en Stappen (Pedal, Eat and Walk), on Friday 31 August, a leisurely ride from Sportcentrum Het Activum in Hoogeveen through the green surroundings collecting stamps along the way to earn a barbecue lunch at the finish line.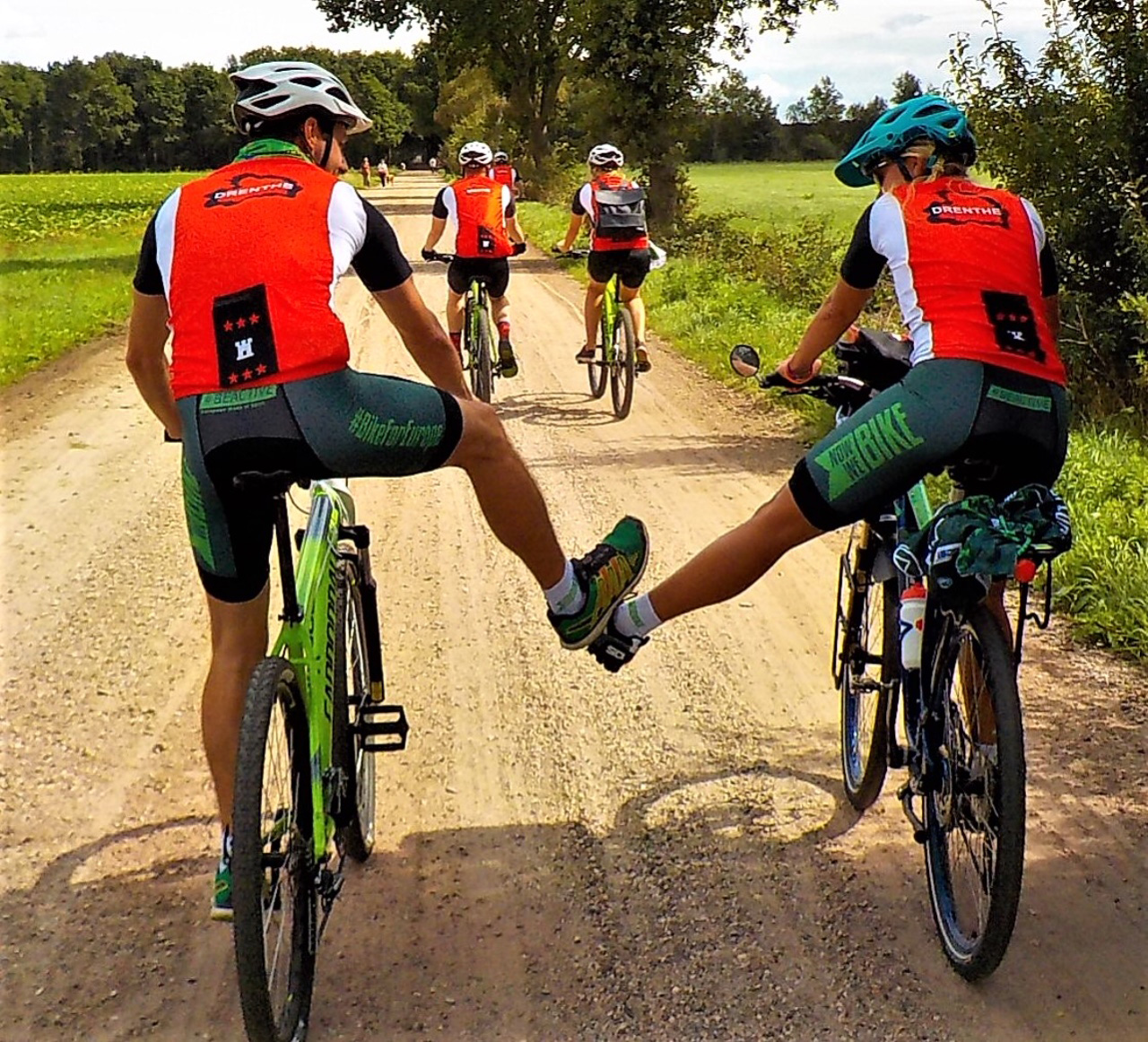 The extended team included Bike for Europe Coordinator Laura Maria Tiidla and ISCA Youth Officers Dominik Sandler and Alexander Appleyard-Keeling, Danielle Heidema and Dennis Schomaker from Op Fieste in Drenthe, and ambassadors from Team Drenthe, and they were greeted with both a stamp and a surprise hug at the start line by a morning fresh (and so eager to leave the house to get to the event she forgot to change out of her pyjamas) volunteer.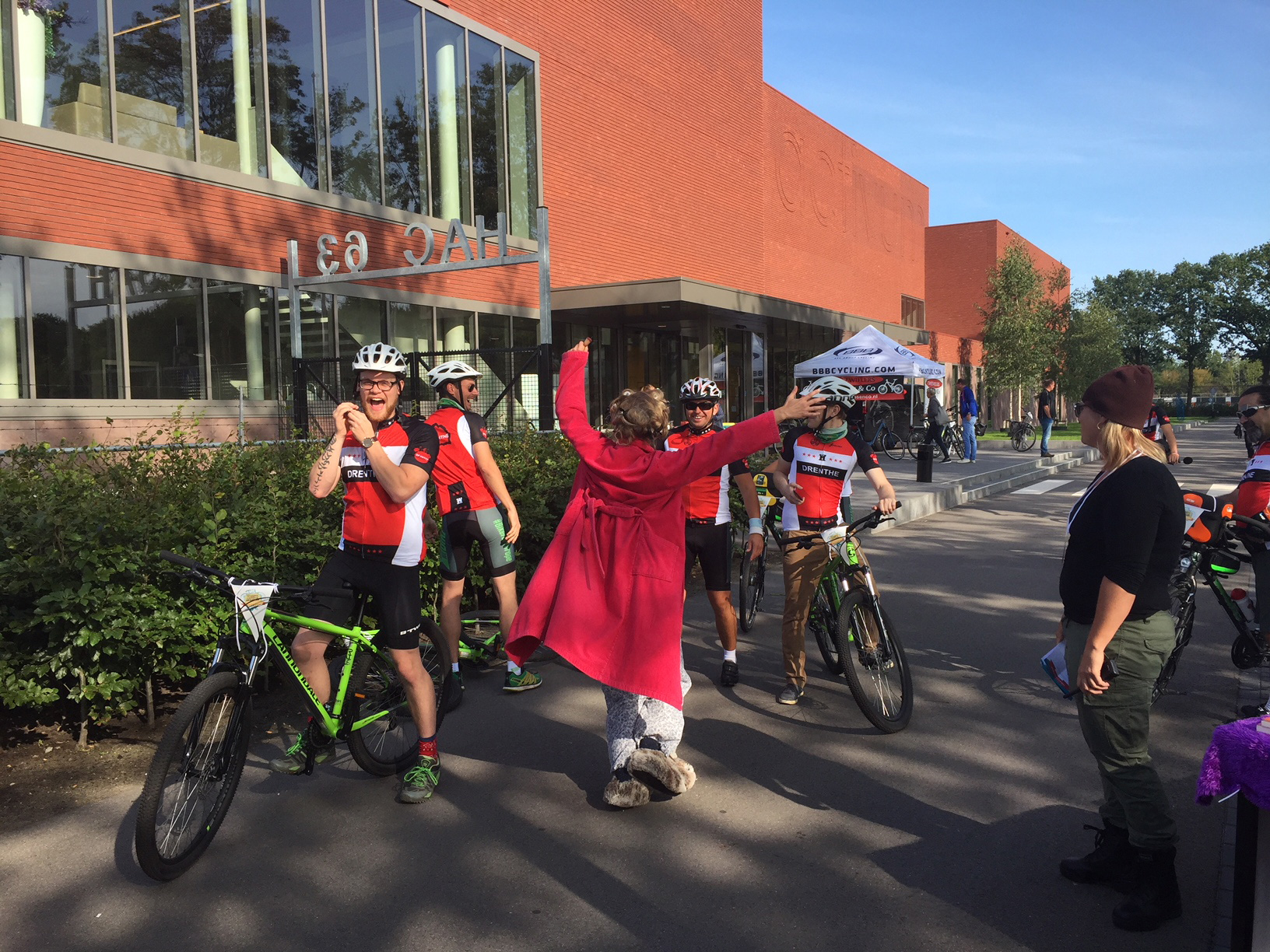 Niels van der Weerd from VDW Management, who is part of the coordinating team in Drenthe, said he was happy to see the Bike for Europe team being part of local cycling events in the UCI recognised region.
"This is a very nice event for the team to take part in before the start of Bike for Europe, a small trip in beautiful Drenthe," he said.
"Tomorrow they will see the rest of the Netherlands, and from there they will see more of Europe. It is great they have time to see one of the nicest places in the Netherlands where there are great facilities for cyclists. It is also great to be part of a bigger event that showcases both the Bike for Europe project and biking events in Drenthe."
The team enjoyed their hard-earned barbecue after the event in the company of another colourful local who brought his own bike to the event…
A warm welcome and preparation that couldn't have gone better for the North Team before they set out on their big adventure.
Follow the action at @ISCA_tweet @NowWeMove and the Facebook event
https://www.facebook.com/events/231451384254390/