Hot topics in cold Moscow during the 6th Winter Cycling Congress
15/02/2018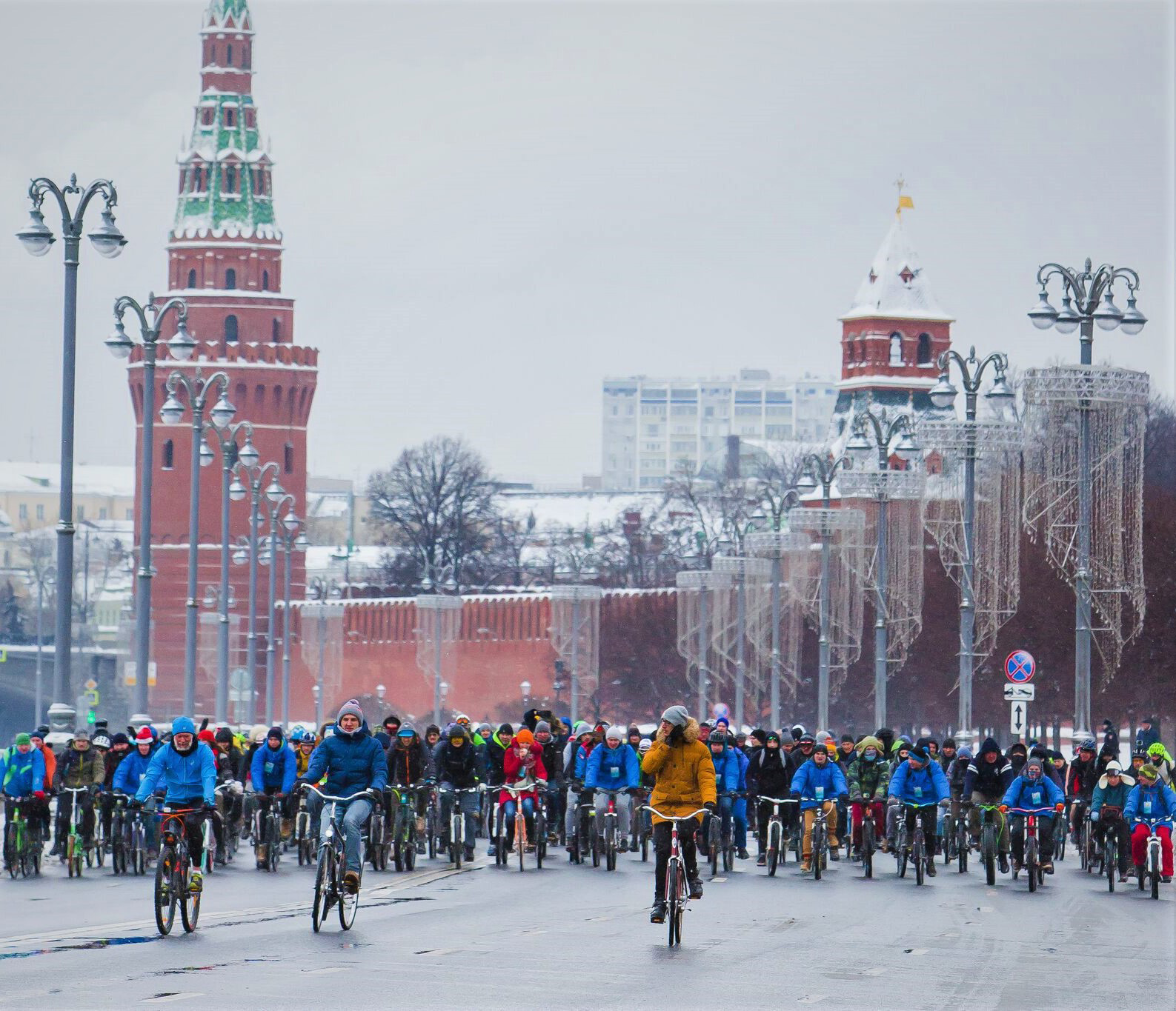 Between 8 – 11 February 2018, Moscow, Russia staged the 6th Winter Cycling Congress and enjoyed being the hotspot for bicycle enthusiasts, industry leaders, city developers, transport and infrastructure planers, entrepreneurs, researchers and other experts connected to - and working with - bicycles, cycling and everything around it. The guests at the congress included; Michael Cramer, member of the European Parliament and former chair of the Committee on Transport and Tourism, Lars Strömgren, European Cyclists' Federation Vice-President and acting ECF President, Timo Perälä, President of the Winter Cycling Federation as well as Adam Bodor, ECF Staff Member and Director of EuroVelo, which includes routes that Bike For Europe 2018 will partially ride on.
An esteemed member of the International Sport and Culture Association (ISCA) and NowWeMove National Coordinator for Turkey, Feridun Ekmekci, who is part of the academic Electric and Energy Department at Muğla Sıtkı Kocman Üniversity and also the head of Envercevko, the Energy Efficiency and Environment Protection Association in Muğla, also took part in the Congress. Feridun is not only active as an advocate for policy reforms benefiting cyclists around the world, but he will also be physically active as the leader of one of the two teams cycling towards Vienna for Bike For Europe 2018.
He was invited as one of 50 speakers from over 20 different countries to share his experience and passion about ISCA's successful NowWeBike events organised under the umbrella of the NowWeMOVE Campaign. Special focus was put on its impact and outcomes in Turkey.
Furthermore, he also presented the new concept of BikeForEurope 2018 to the audience, and received positive feedback and numerous expressions of interest for collaborations.
"The congress has been a great opportunity to finally share the things we have been working on for such a long time now. We received much more positive reactions than we had expected and therefore I'm very happy, that so many people from all around the world showed interest and their willingness to support Bike For Europe 2018" Feridun Ekmekci stated.
A range of other topics have also been discussed during the congress, ranging from cycling safety, to national cycling strategies, to the economic aspects of cycling development. The Winter Cycling Congress provides an excellent platform for experts in the field to further discuss and share ideas concerning the development, implementation and maintenance of year-round bicycle transportation systems and infrastructure. It's a great opportunity to exchange best practices and successful ways of policy implementation, with special regards towards methods of increasing the number of people cycling during the cold winter months.
Apart from all these benefits for the global cycling community, it was also an extraordinary opportunity to inform leaders in the world of cycling about Bike For Europe 2018, and to share ideas with them to encourage them to get on board with the NowWeMOVE Campaign. The congress was also an excellent stage to further extend the reach of the campaign in order to get more people around the planet to adopt to a healthier and more active lifestyle. Next year we will again hopefully join the 7th edition of the Winter Cycling Congress, which will take place in Calgary, Canada.
If you want to stay updated on any upcoming Bike For Europe 2018 news or information follow us on social media and visit nowwebike.nowwemove.com.
#BikeForEurope #NowWeMOVE #BeActive