South Team makes next delivery of 25 bikes to orphanage in Sofia
05/09/2018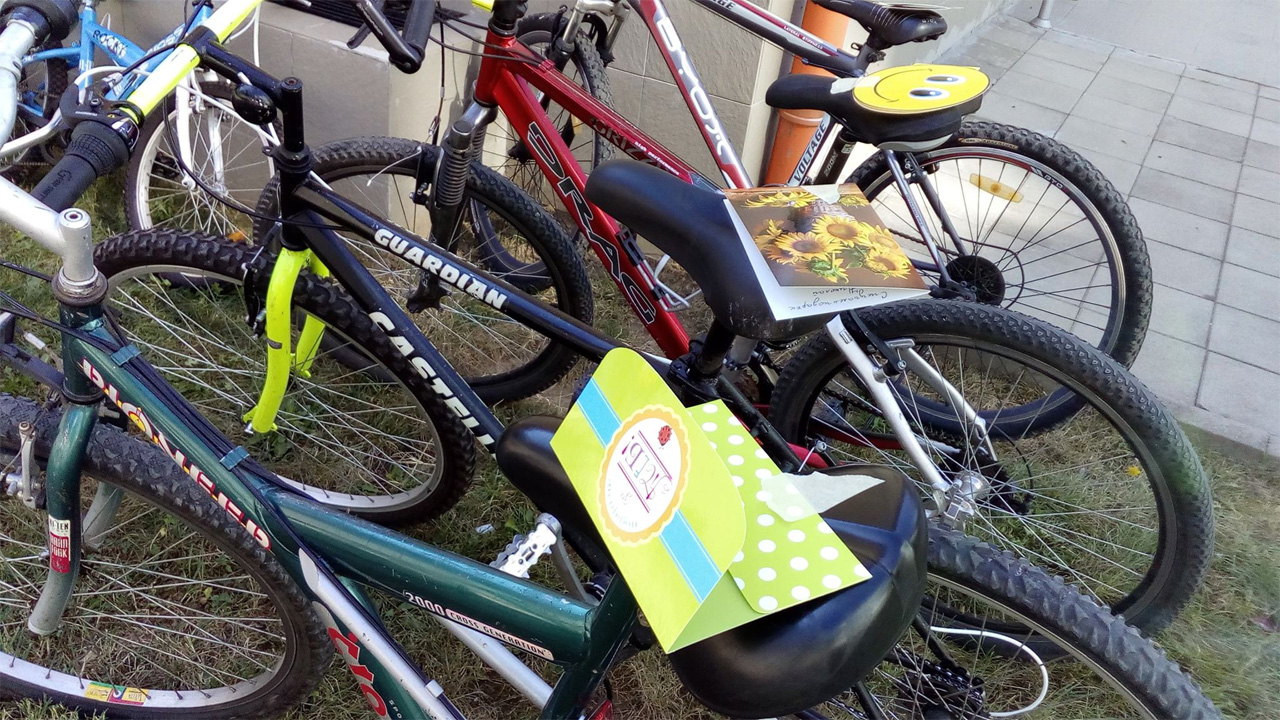 More than 50 Bulgarian cyclists greeted the South Team in Sofia when the cyclists arrived on Tuesday 4 September after travelling through Greece. The South Team experienced a busy Sofia by bike through an especially organised event, which started at 18:30 with a meeting point at the Monument in the Knyazheska Garden.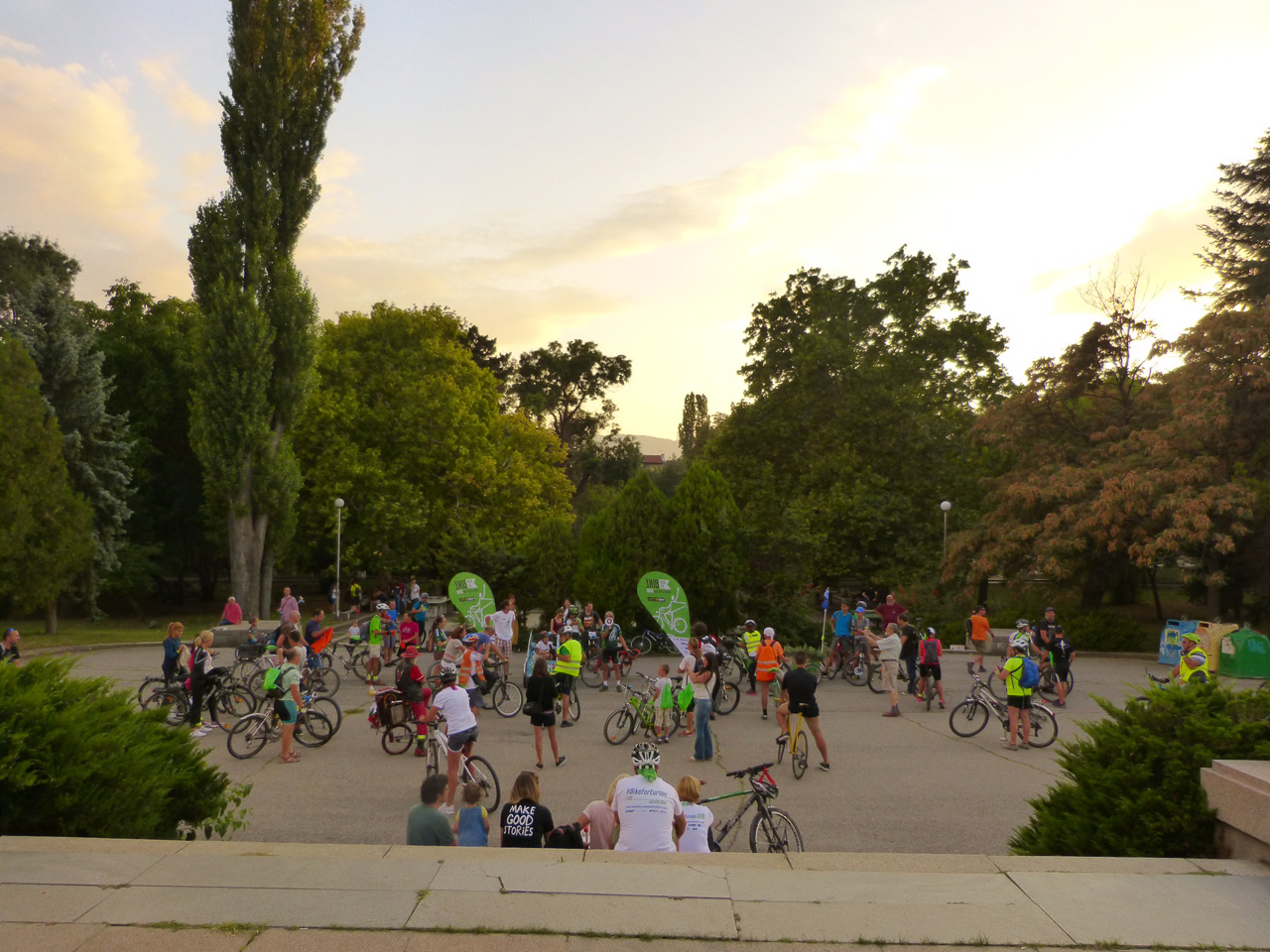 The local organisers managed to secure a short city tour of Sofia for the team, which joined local cyclists along the way. The route the South Team and the local cyclists took was The Monument - Stadium Vasil Levski, the cycle path along Evlogi and Hristo Georgievi blvd. - Rakovski str - Vasil Levski blvd - with the end point being in front of the Monument.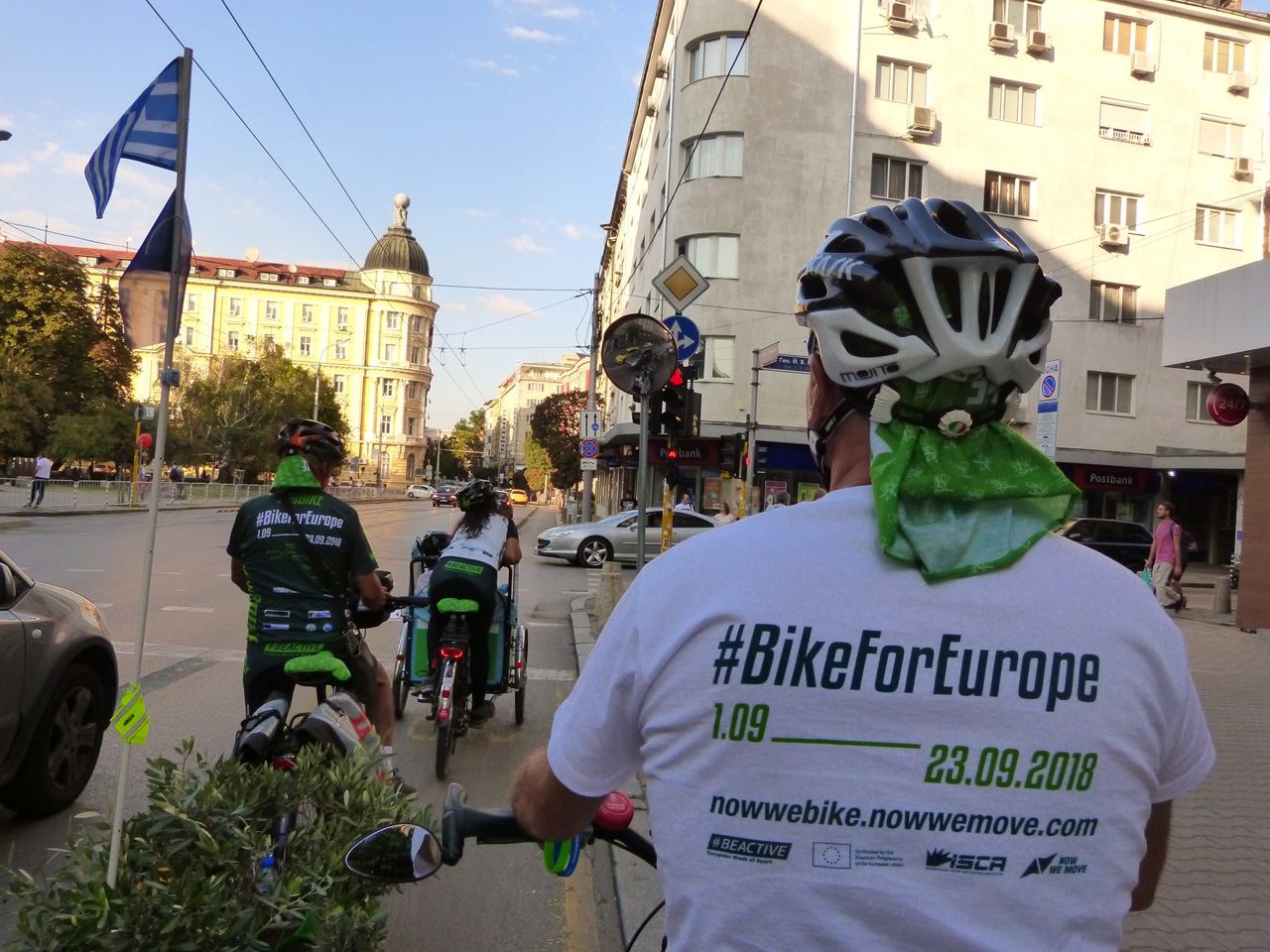 On 5 September the South Team, together with the local partner and organiser of the NowWeBike #BikeForEurope activities in Sofia, BAAT Association (Bulgarian Association for Alternative Tourism), will visit a local orphanage where they will give 25 bikes to the kids. As part of the visit the South Team and the local cyclists will give an interactive traffic safety lesson.
On the afternoon of the 5th the team will continue their journey to Vienna...