Gruelling 124km ride, culture and history in Czech Republic
19/09/2018
The North Team gained a new rider in the Czech Republic, as well as some cultural experiences, a taste of some local culinary specialities and a little sunburn as summer returned. Next stop Austria and the long awaited finish line...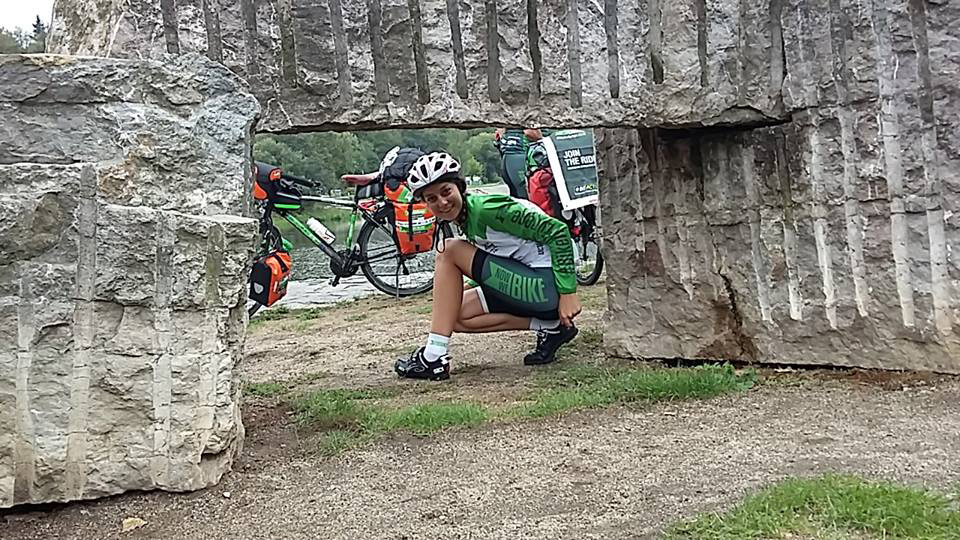 17 September
Time to leave Prague already... The days passed very quickly and it's quite hard to leave the city as we already were getting used to cycling there. Well, there are many adventures and more hills waiting for us, so no time to waste!
Today Richard Nebesky, a friend of Daniel Mourek's, joined us and he is going to cycle with us all the way to Vienna. We followed EuroVelo Green road no. 11 and survived a very long 124km ride with almost 2000 elevation. The never-ending hills didn't leave us until the last kilometre. We reached our final destination after sun went down.
And so we arrived at CESTA – which is not just another ordinary hotel!! CESTA has specialised in arts, crafts and culture for 25 years and it can even recommend music, field-trips, theatres, galleries and more to tourists as they stop by! We tasted home-made bread, jams (apple, plum), cheese and honey. Everything was made by the owner! And the building itself was reconstructed by him as well. The building has a long history as many concerts, meetings, workshops and other different activities were held there.
18 September
Today we are heading to Slavonice, which is about 90km away from our location. The weather was just perfect for two days: 26C. It's like a second summer!! I noticed that faces of the team gradually got more and more sunburned. Better than a seaside vacation!
The Czech Republic didn't surprise us today as we were welcomed by another stretch of hills to pass. And after 99km we are at our last destination – the Municipal House of Slavonice. We've been lucky to have stayed in the most interesting places! This house has a library, computer area, kitchen, place for children, a separate huge room for theatre, concerts or yoga with piano in it! It is an open space for the community. Various meetings, concerts, workshops for kids and families, expositions are organised here. We had the opportunity to see an exposition about the architecture of the buildings, which were nominated for a design award in 2018.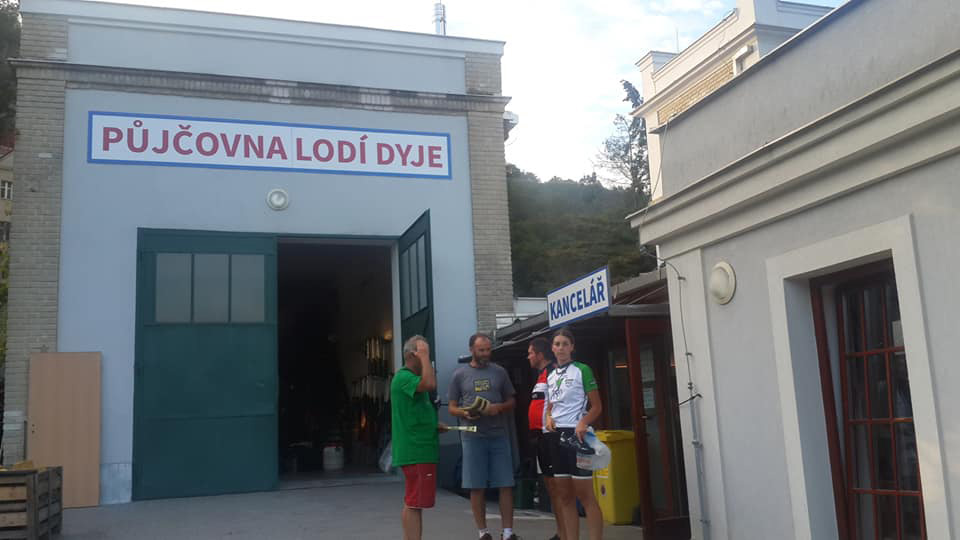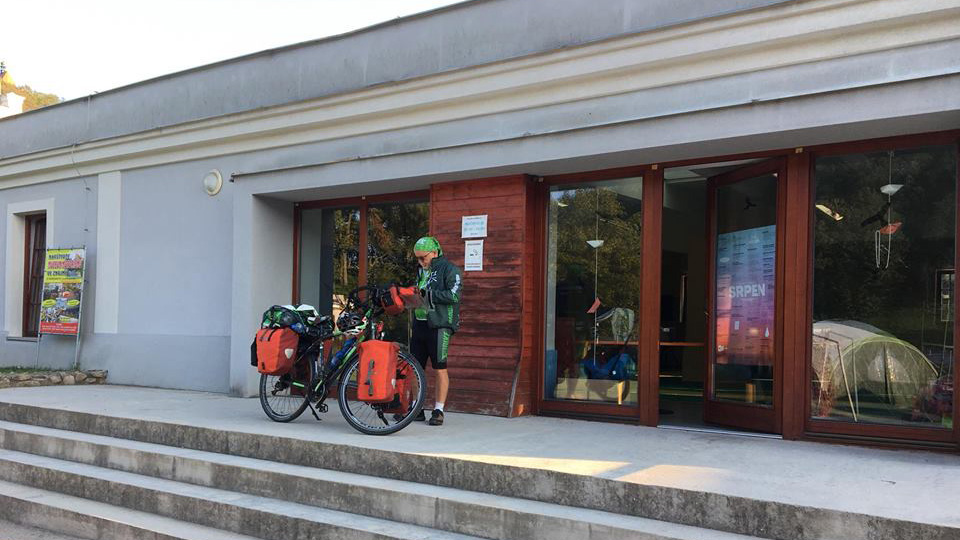 19 September
After meeting with a local journalist we headed to Znojmo. Today we have around 70km so we feel more relaxed. We stopped for a lunch break in Vranov and took a photo next to the State Castle.
It turns out that the road is not so easy! While we were heading to Cizov, we passed through a forest road which was so stony, narrow and steep!! Once you stop you have to push your bike up the hill because it's not possible to get on the bike again. The road was so slippery, just one wrong turn and you are stuck... But we made it!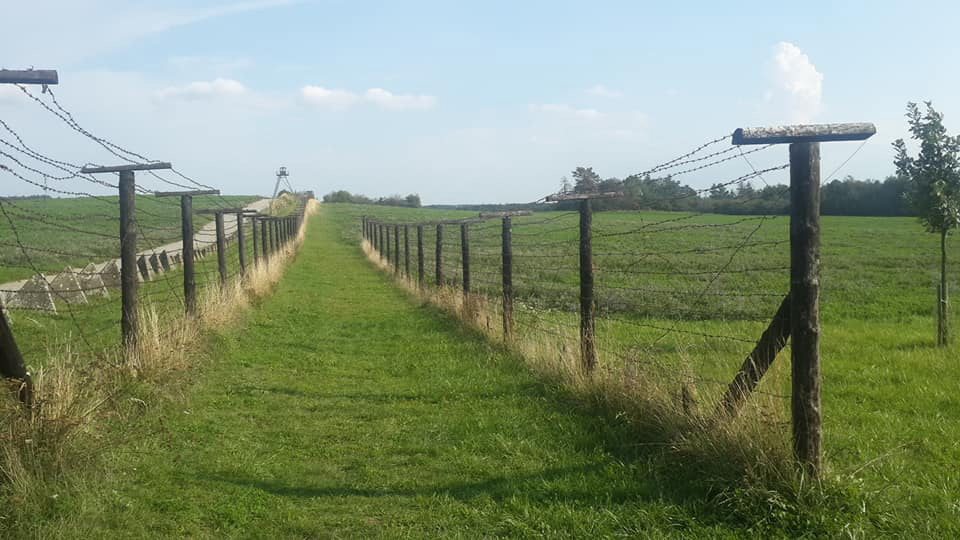 After the hill we had an entertaining part. We visited the Iron Curtain. This construction along the Austrian and West German borders began in 1951. 10, 000 volts of electricity flowed through the fences. Around 390 people were killed because they tried to escape through the border. Later, we stopped at the lake, which was about 9km before our final destination. It was so beautiful and some team members had a nice swim. Today we are staying in Podyja National Park next to the river.
Soon we will cross the border to Austria!