Next stop Vienna!
20/09/2018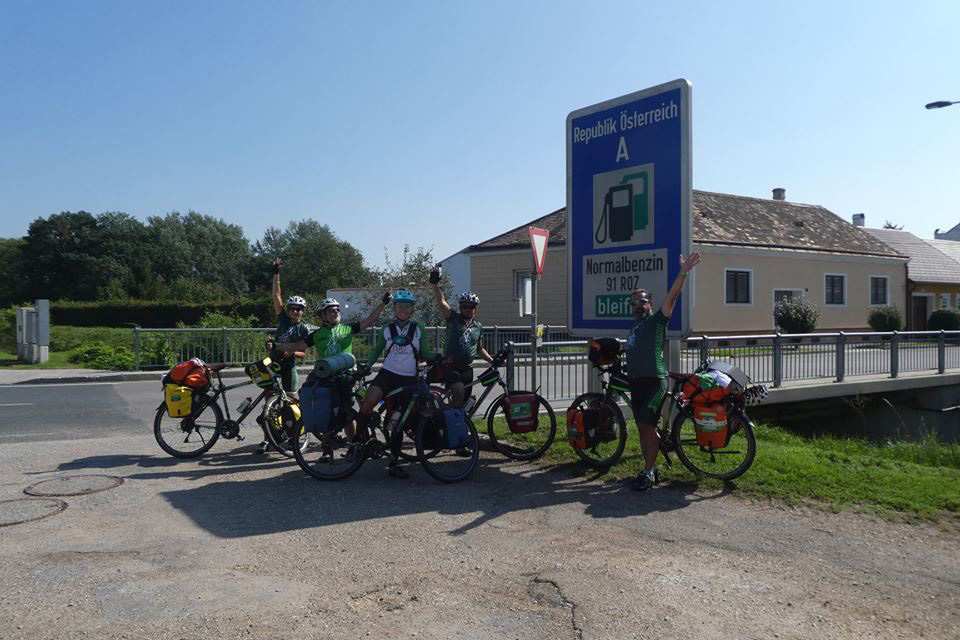 Vienna is just around the corner! At least, only couple of hundred kilometres away. North Team blogger Laura Eylen takes us on the last leg of their journey as they cross into Austria where the finish line is in sight...
20 September
Biking across Europe is not the most glamorous journey, but it is certainly a rewarding challenge! After a 'beauty sleep' on the floor and benches in a sports centre in Znojmo, we headed to Obersdorf, just a stone's throw away from Vienna.
The National Cultural Monument, a Watermill in Slup, was on our way so we stopped for a few minutes to take a look at it. Supposedly this mill existed even before 15th century. It was a central place in a town where flour was made and then distributed throughout the village. After around 96km we reached our final destination.
In Wolkersdorf we met Vice Mayor Christian Schrefel who works with the Radloby association, which coordinates the National EuroVelo organisation. Some of the team members were welcomed to stay in Christian Schrefel's house and Miroda and I stayed in his friend's house.
The house we stayed in is a part of WWOOF (worldwide opportunities on organic farms). We met a girl from Austria who was doing her internship there through WWOOF. She works as a volunteer in the owner's farm. It was a nice experience to see the house.
Now we are ready for the final journey into the city and towards the finish line in Vienna on Saturday!