"If you can mobilise people, it's life-changing": Miroda Otto emerges as a new ambassador for cycling
14/11/2018
Bike for Europe North Team member Miroda Otto completed the cross-border European tour in September with an even stronger drive to create social change through her sport. From being a frontrunner who strives to attract more women to mountain biking to a self-described "leisure athlete", the South African is showcasing the potential of grassroots sportspeople as change-makers and high profile ambassadors for their sports. ISCA spoke to Miroda after the Bike for Europe teams arrived in Vienna after 22 days on the road.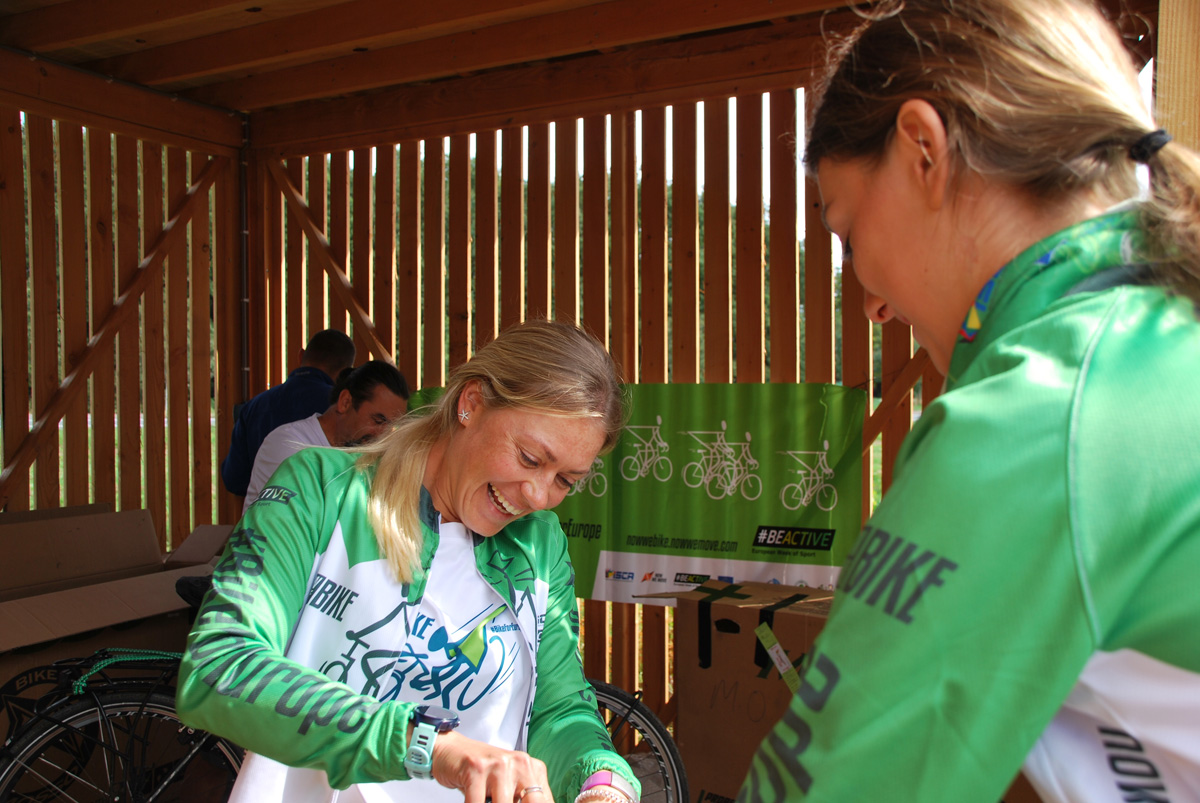 Once when Miroda Otto was competing in a mountain biking race she did the unthinkable. She stopped mid-race to record some footage of the experience.
"What are you doing, this is supposed to be a race!" her competitors shouted as they overtook her.
But to Miroda, her sport is not as one-dimensional as winning and losing. And if it's not about winning, then you might think it resembles the amateur sport ideals of the past. But Miroda's approach to her sport actually has so many dimensions that you could say that she is representing a new, 21st century evolution of sport – and grassroots sport in particular.
This evolution is turning active and visible (both online and offline) grassroots sport people into mobilisers of sport participation, advocates for better infrastructure, social entrepreneurs, travel bloggers and marketable ambassadors for their sports.
Frontrunner for women's participation
Miroda started mountain biking in her home country, South Africa, around 10 years ago, when her brother encouraged her to buy her first bike and have a go. It was literally a bumpy start.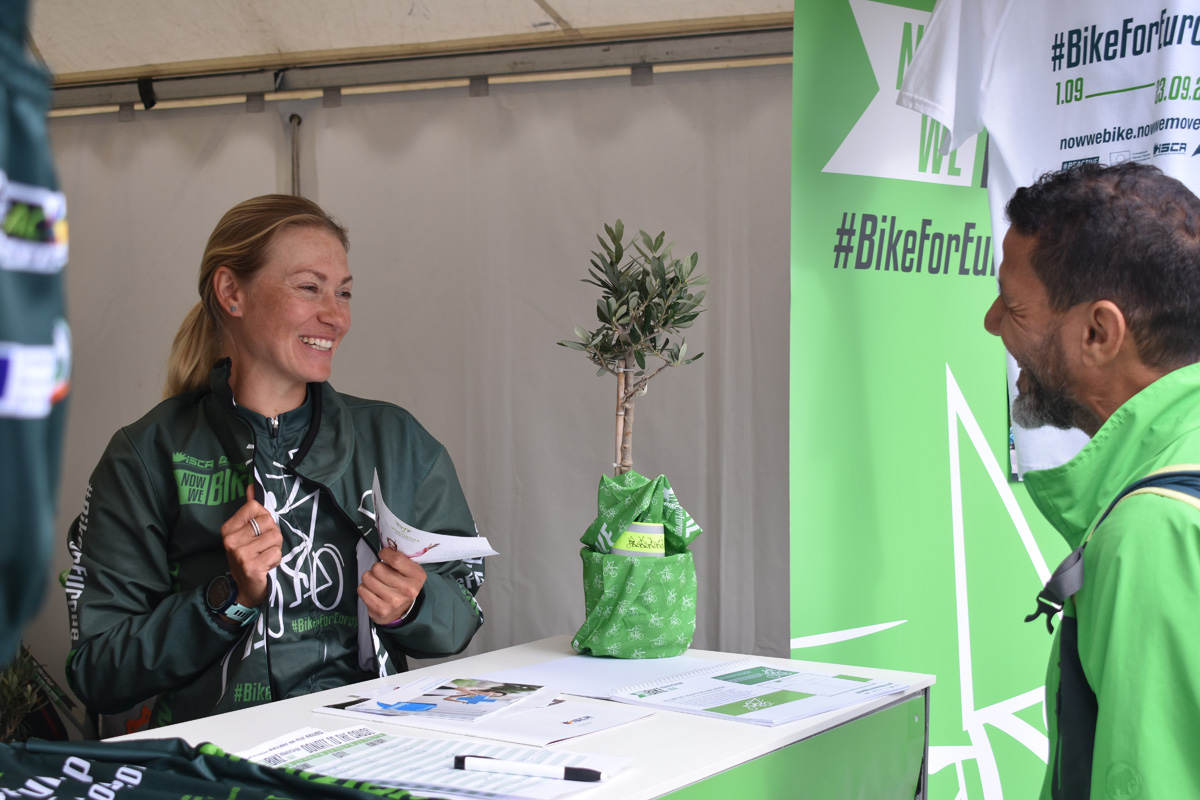 "I didn't realise how expensive it was going to be to buy a bike, so when I had to pay for this bike I thought I'd better make good use of it," she says.
"So I started riding and I actually enjoyed it much more than I thought. But it was really difficult to get into the sport because there's not a lot of women who cycle – there are more women who do road cycling, but not so many who do mountain biking – and it was very difficult to find a group to cycle with because I was too fast for the beginners but didn't have the skills for the advanced guys. When I started I couldn't bunny hop a pavement and the guys told me if you can't bunny hop a pavement then this is not the right group for you."
She laughs at the memory of these clumsy beginnings, but rather than seeing them as a defeat, they only confirmed her desire to become a mountain biker and to start closing the gender gap by getting other women involved in the sport.
"In my cycling group at home I'm the only woman riding. Last year I was doing a race and I was the only woman among 17 guys, and this year there were only two women among 16 people. So I realised there's quite a big gap for women in cycling where women are actually too scared to start riding," she says.
"That's why I'm so passionate about it, because there are not enough people to help women who start cycling and are patient enough to stick with them and teach them the skills to make them feel like they can get better at it."
Over the past 10 years, Miroda has become one of the best female cross-country mountain bikers on the international circuit, and now also partners with fellow female cyclist Annie David, also from South Africa, in events such as the Cape Epic at home and the Transpyr Coast to Coast in Spain. In fact, they were the first female team to complete the Coast to Coast event when they finished the 800km ride in June.
After Spain, Miroda travelled to Romania to compete in the UCI cross-country event Carpathian MTB Epic and finished 8th in the elite women's competition, just before she embarked on the Bike for Europe tour from the Netherlands as a member of the North Team.
Her decision to dedicate her time in 2018 to participating in biking events across the world may have sounded like risky business at first, but it has soon paid off in terms of building her profile in the sport through competition results, publicity in mountain biking magazines and blogs, and partnerships with brands such as GORE-TEX and GoPro. Her own blog is also in the pipeline as she finds the right platform to share her videos and photos from events around the world, which includes some stunning drone camera footage – some of which was used in the official European Week of Sport opening video, which was also screened on Austrian national television.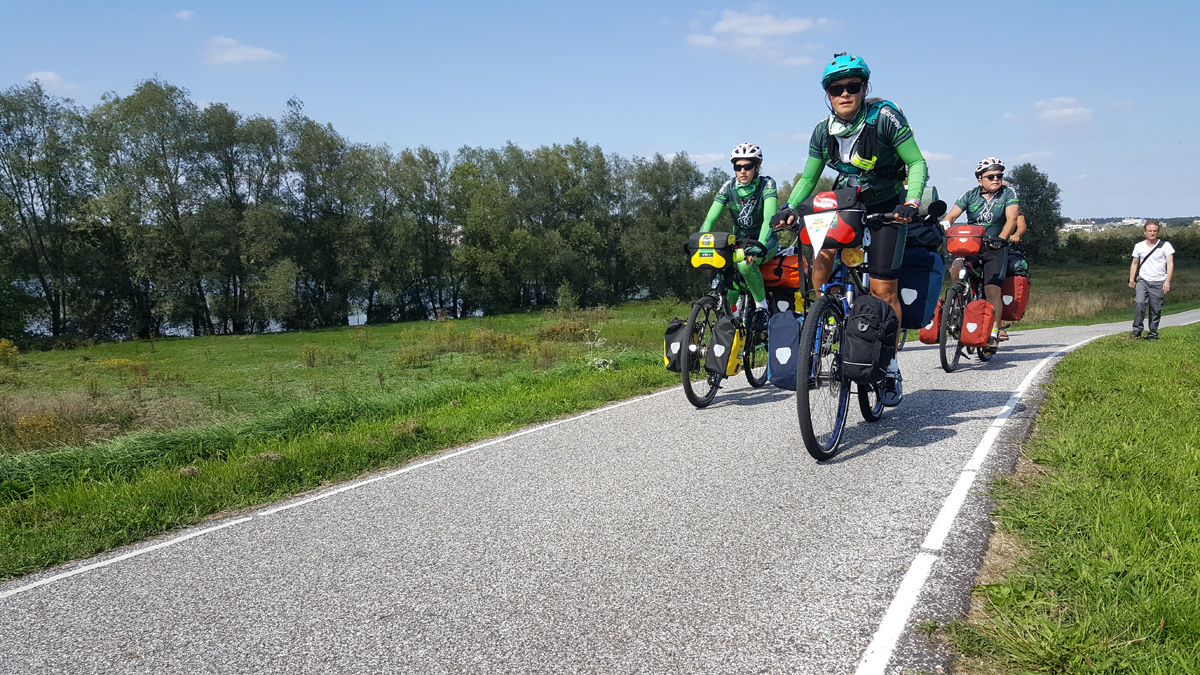 Bike for Europe participation adds another dimension to desire for change through sport
Although Miroda hails from South Africa, she found out about the open call to be one of 10 recreational cyclists taking part in the Bike for Europe tour in the build-up to this year's #BeActive European Week of Sport through her rapidly expanding network that serendipitously crossed paths with North Team captain Feridun Ekmecki.
"I emailed Feridun about it and asked if South Africans could also apply, and he just said to me I had to send him a motivation letter and he wasn't sure if it would actually be possible," Miroda says.
Yes, it was, so she was soon back on the plane from Durban to Europe again in a year where she will have travelled to 15 countries on 5 continents, traversing airports, stretching baggage limits and searching for lost luggage – including her bikes!
The experience added yet another dimension to her sport, as she saw yet another side to being an ambassador for cycling that extended further beyond her desire to be a women's ambassador, as well as to travel, participate in and capture her sport on camera.
"It's been fascinating listening to people like Mama Agatha," she says, referring to a Ghanaian woman in the Netherlands who teaches refugee women how to cycle, and whom the North Team visited during the Bike for Europe tour.
"Before I never really thought that cycling could be a life-changing thing. Before it was a sport and a way of being active and social, but listening to her talk and looking at her video and seeing the joy of these people after learning how to cycle and how it really motivated them. It was like they'd achieved something amazing, and for most of us it's just a normal thing to cycle."
After being part of Bike for Europe, Miroda is exploring the broader social aspect of cycling and hopes to take some of the inspiration she gained on the tour back home.
"At home in South Africa we have a lot of rural areas where people are basically stuck, because if you don't use a minibus – 90% of them don't have cars – you can't go anywhere. So if you can mobilise people, it's life changing," she says.
She believes, after speaking to politicians and cycling advocates in Brussels, that part of this change is about creating better infrastructure for cycling.
"It's a struggle everywhere in the world to have better roads for cycling, to have safer cycling. We've just come to northern Europe and seen everything they have for cycling and how they've implemented everything, but there are lots of people fighting behind the scenes to get all of this right. So to me that was very interesting and inspiring because I know now I won't be the only person in South Africa fighting for better conditions for cycling."
Since completing the Bike for Europe tour, Miroda returned home briefly before embarking on new cycling challenges in Australia, New Zealand and Hawaii, including supporting the Tour de Office fundraiser in Brisbane, Australia to raise awareness of active transport among busy office workers and raise money to support Australian charity organisations.
All in a year's work for active transport's latest international ambassador.
By Rachel Payne, International Sport and Culture Association