Bike for Europe North Team wins Turkish Cycling Federation Award
18/03/2019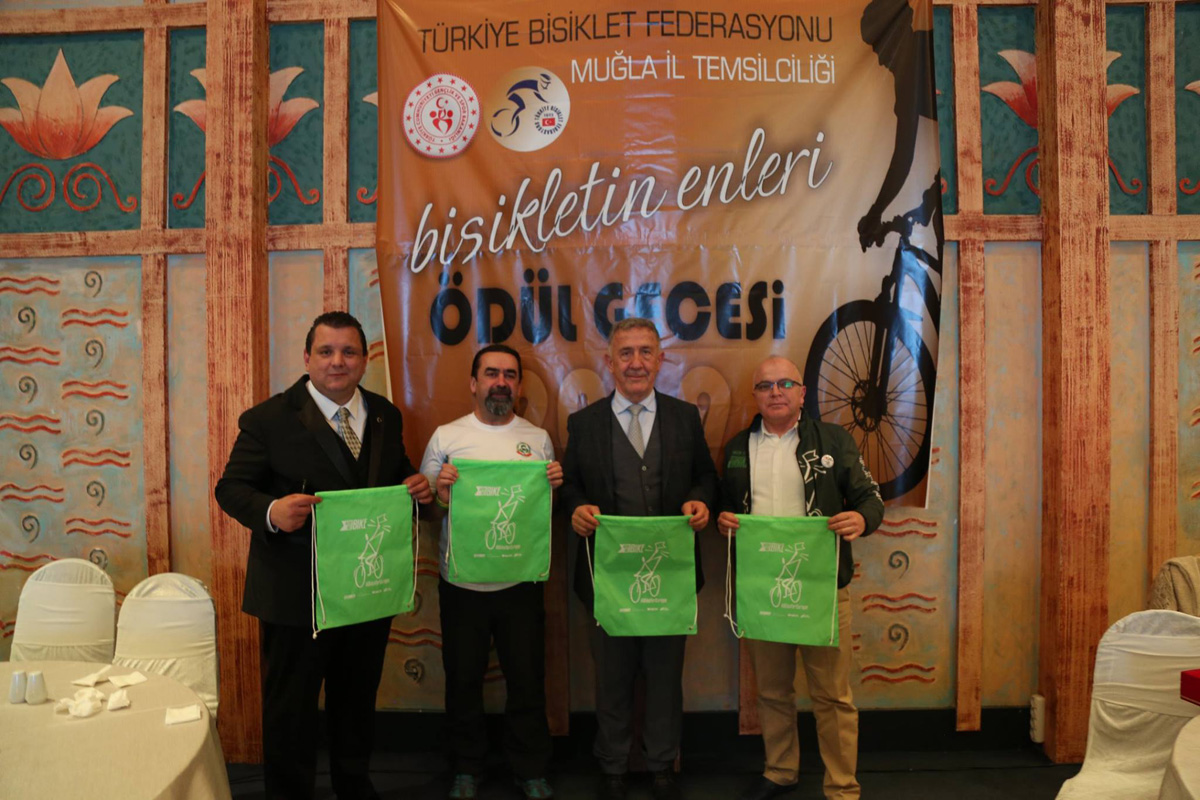 Bike for Europe North Team captain Feridun Ekmekci and teammate Adnan Cangir took to the stage in Mugla to receive awards from the Turkish Cycling Federation this month. The North Team received awards in recognition of their contribution to promoting cycling as an active mode transport, as a tourism model, and of Mugla through international events and EU projects such as the NowWeMOVE campaign and NowWeBike.
The Mugla Vice Governor, mayors and candidate mayors, high level region managers of governments and municipalities were present at the event, and Feridun and Adnan received the award from the regional director. Afterwards they presented a Bike for Europe bag and tour jersey to the President of the Turkish Cycling Federation and two-time Olympian in cycling Erol Küçükbakırcı.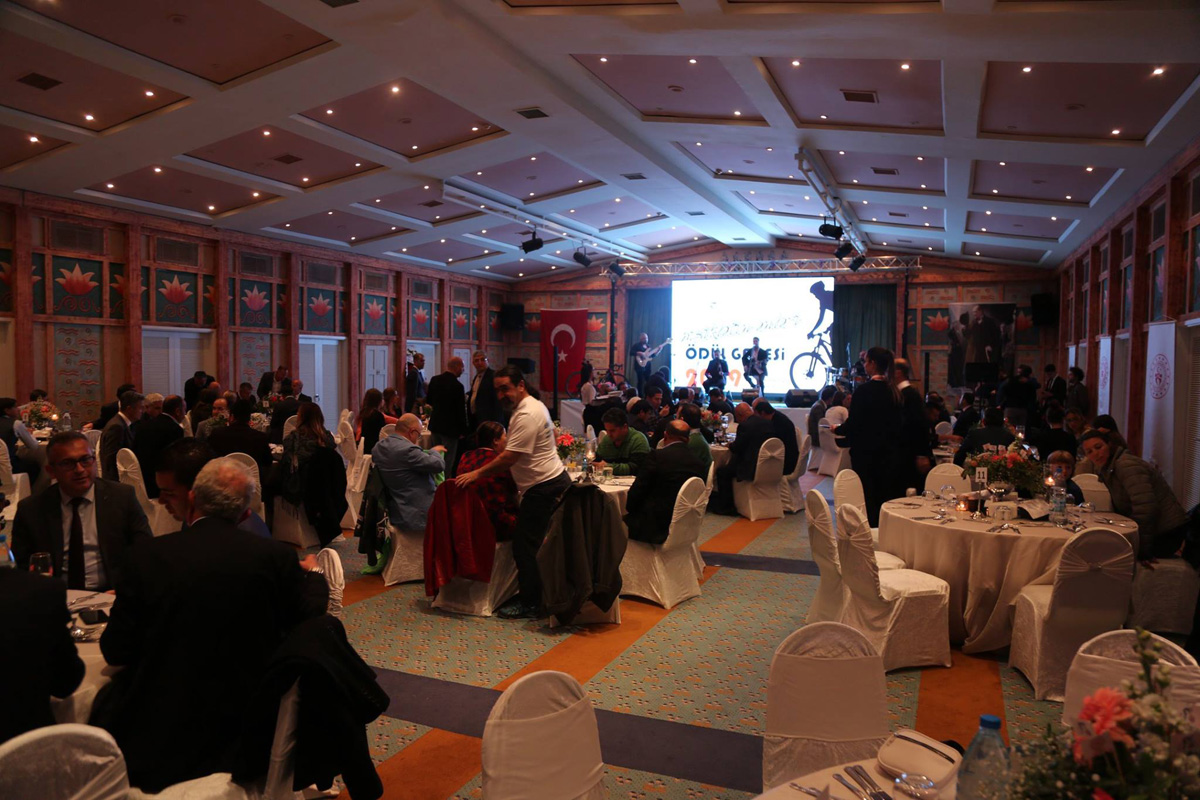 Küçükbakırcı made an official speech focusing on the benefits of physical activity and healthy lifestyle, walking, cycling, protecting the environment, energy efficiency and reducing harmful emissions. He was a national cyclist for almost 45 years and was a long-running champion in the Balkan countries.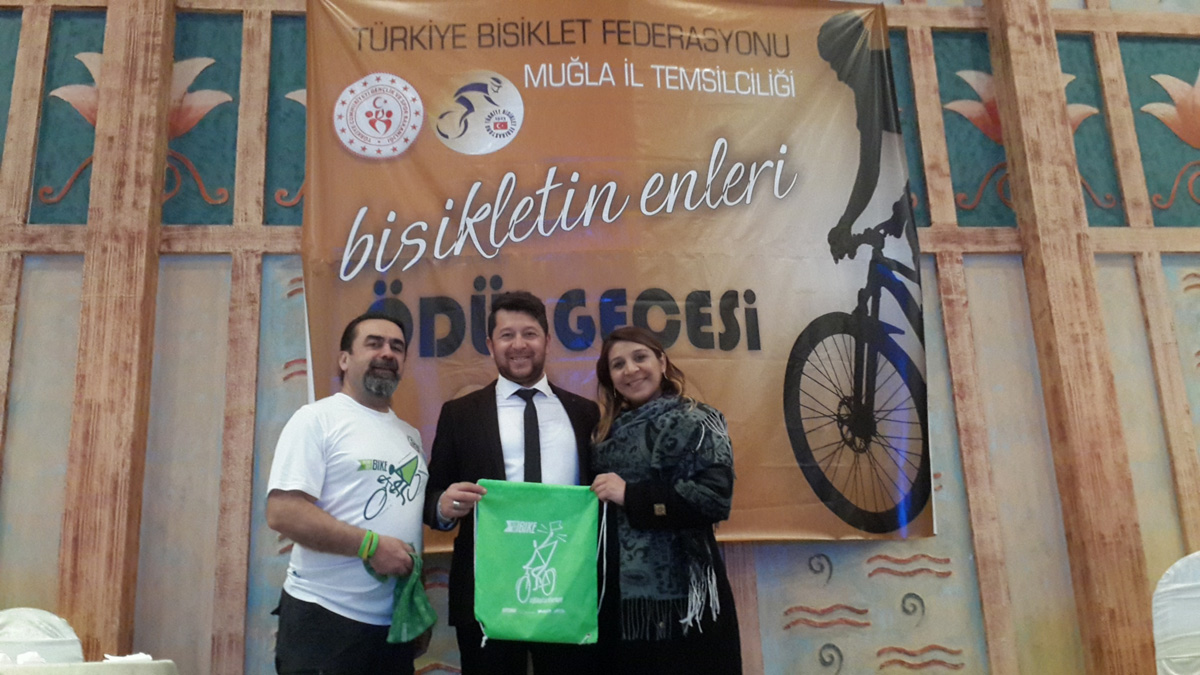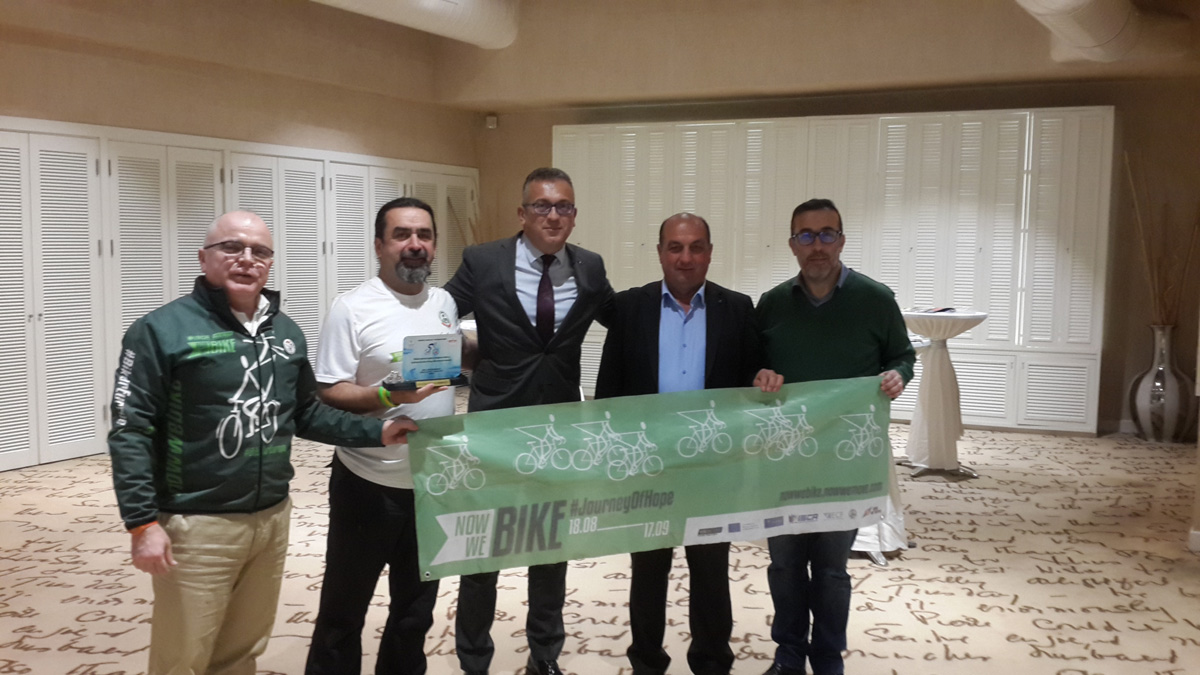 Click here to see the short film about the NowWeBike tours that was presented at the awards ceremony.