ISCA & ENVERCEVKO hitting Turkish roads to push Bike for Europe
21/04/2018
A brief report about ISCA's and ENVERCEVKO's experience at the 2nd International Urban, Environment and Health Congress in Cappadocia, Turkey.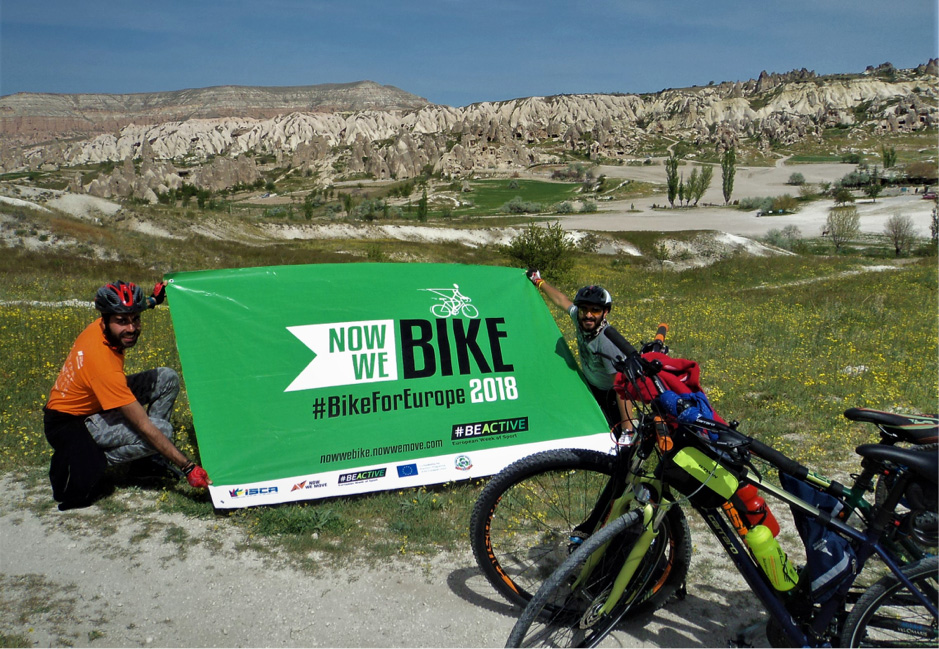 Photo copyright by Feridun Ekmekci
The future of the cities we live in requires thorough planning and good, innovative ideas, if we want them to provide us with a certain quality of life. There are many issues which arise and have to be tackled on the way towards meaningful and sustainable solutions in this area.
To find these solutions, between the 16th and 20th of April, more than 400 participants came together in Cappadocia, Turkey for the 2nd International Urban, Environment and Health Congress. The main topic of the event was "Future Cities".
It is evident that some countries and cities around the world are more developed than others, but the overwhelming trend for the future is clearly pointing towards people living more sustainable lives in more sustainable cities. That is also why extremely relevant topics such as; climate friendly cities, local and intercity transportation, environment and health management, and the future of urban planning, were on the agenda. Sustainable lives derive from sustainable actions. Such an action could simply be finding a more sustainable way of moving within a city.
This was the reason why the International Sport and Culture Association (ISCA) and its experts from the Energy Efficiency and Environment Protection Association (ENVERCEVKO) in Muğla, Turkey were invited to this congress as both curators and key note speakers. Laska Nenova, NowWeMOVE Campaign Manager (ISCA) and Feridun Ekmekci (President of ENVERCEVKO) represented both organisations and also led the "Cycling is Freedom-Session". In this session questions such as: Why do we need urban movement spaces? Why do we cycle? What are the environment, economic and health-related aspects of cycling? Were all discussed. Adnan Çangir, board member of ENVERCEVKO, focused on the needs and benefits of Cycling Tourism. The congress also provided a platform to share information about Bike for Europe and the NowWeMOVE Campaign.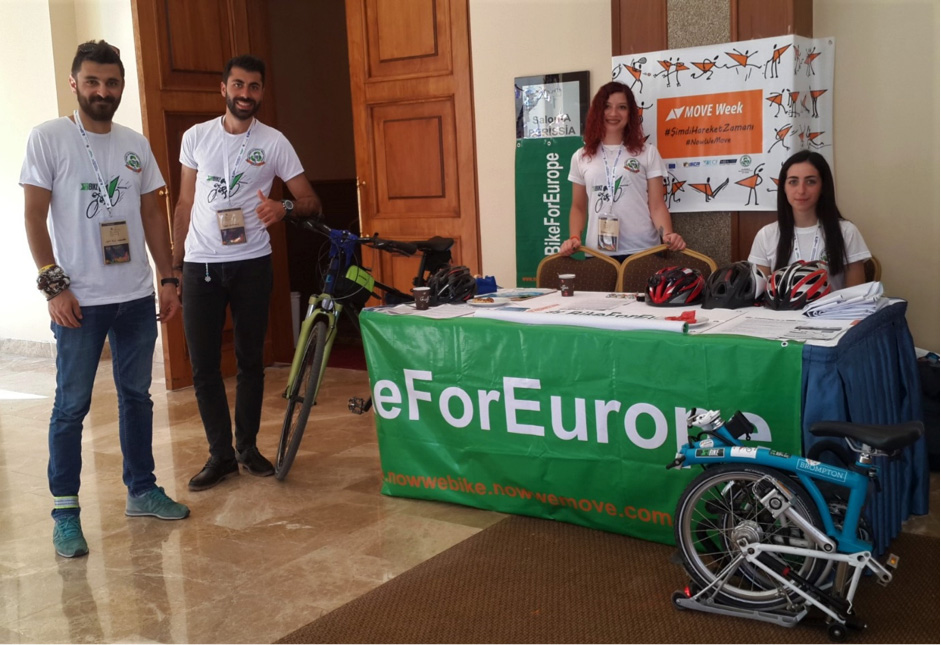 Photo copyright by Feridun Ekmekci
"The Congress was another great opportunity for us to get further in touch with industry experts and potential partners for Bike for Europe. We had the chance to set up a small stand where we presented the idea of Bike for Europe and handed out some info material. Once again I could see the excitement in the people's eyes when I shared my views about the tour with them. This reinforces my believe that we have found an event which really has the power to spark change and provides different approaches to everyday situations." Feridun Ekmekci proudly stated.
The congress was rounded up with some cultural activities around the area. Laska and Feridun even managed to fit in a short bicycle tour to further promote #BikeForEurope!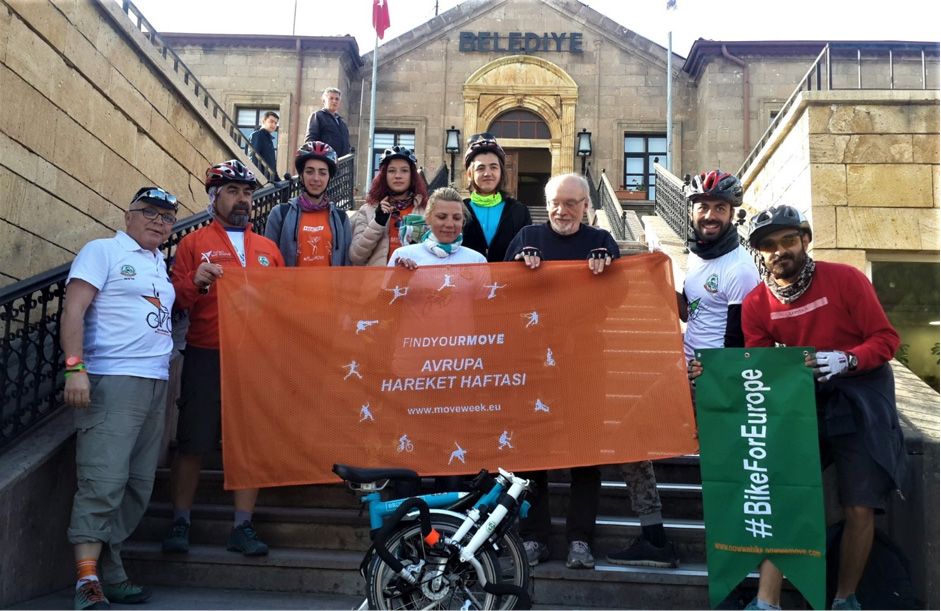 Photo copyright by Feridun Ekmekci
ISCA and ENVERCEVKO want to thank the organisers for such an insightful, informative and productive congress in the beautiful region of Cappadocia.
#BikeForEurope #WithRefugees #BeActive